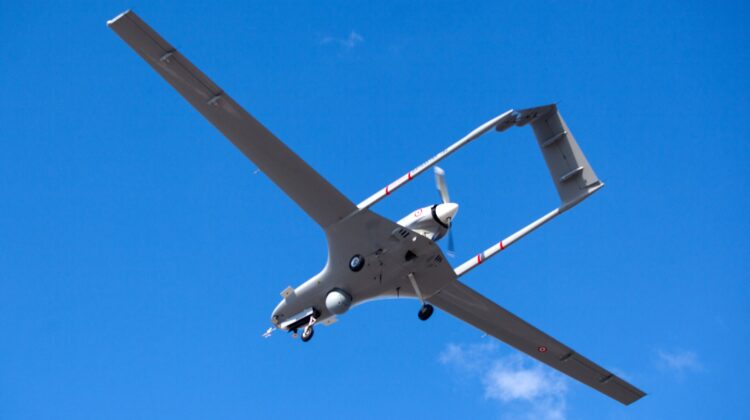 Baykar the startup from Turkey, donates additional drones to Ukraine!
The highly efficient drones Baykar from Turkey, has proven to be very popular in Ukraine, where it helped destroy Russian artillery systems as well as armored vehicles.
Baykar said the crowdfunding campaign in Ukraine,
that had reached the milestone in a few days citing sources that business leaders as well ordinary people contributed to the fund.
In a statement posted on Twitter, Baykar stated the following:
Baykar'dan duyuru!
*
Announcement from Baykar!
*
Оголошення від Baykar! pic.twitter.com/VQxZ5s2jnY

— BAYKAR (@BaykarTech) June 27, 2022
The company noted that the campaign had raised sufficient funds to buy several of its TB2 UAVs
"for Ukrainians to use in defence of their Homeland" the states said adding that "Baykar will not accept payment for the TB2s, and will send 3 UAVs free of charge to the Ukrainian war front," it added.
"We ask that raised funds be remitted instead to the struggling people of Ukraine."
Ukraine has already said that the Turkish drones it had at the start of the war had proved their worth against the Russian forces.
One of Baykar's directors is Selcuk Bayraktar, the husband of Erdoğan's youngest daughter.
*Baykar drone maneuver tweet
Bayraktar #AKINCI B ✈️🐳🚀

✅ Yüksek İrtifa Ağır Faydalı Yük Testi
✅ TEBER-82 Atış Testi

* * *

✅ Endurance Test at High Altitude with Maximum Payload Weight.
✅ TEBER-82 Missile Firing Test pic.twitter.com/sIkuASIDvQ

— BAYKAR (@BaykarTech) June 24, 2022
The announcement comes as NATO member Turkey is blocking the membership bids of the Finland and Sweden,
over what Erdogan says is their willingness to give safe haven to outlawed Kurdish militants whose decades-long insurgency against the Turkish state has claimed tens of thousands of lives.
While Turkey,  has condemned the Russian invasion of Ukraine, it has also tried to act as a mediator between the two sides and has not signed up for the sanctions imposed by the United States and the European Union on Moscow.
At the beginning of June,
Baykar offered a free combat drone so the funds Lithuanians had raised to buy one for Ukrainian forces could go towards humanitarian aid.
Ukraine has said it had around 22 TB2 drones at the start of the war.
@thejournalbiz
source:Baykar/Euractiv
Image:Baykar.inc