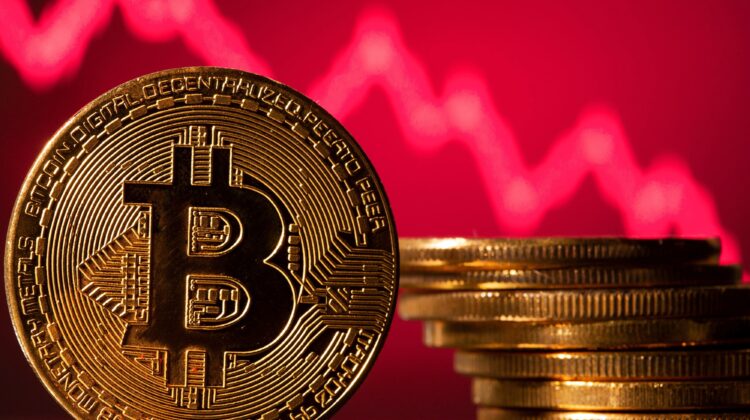 Bitcoin tanks as FTX uncertainty continues
The price of bitcoin and other cryptocurrencies retreated further on Wednesday!
As uncertainty surrounding FTX's collapse continued to ripple through the crypto world, Bitcoin's price was down about 3% from its level around 24 hours earlier, according to CoinDesk.
Tweet as  'cryptocrash' continues
Crypto market since the collapse of exchange FTX last week

Bitcoin tanked to $16,730.40-The cryptocurrency's price has tumbled 18% this month.
Ether lost 40% down to $1,258.09.
FTT, the digital currency created by FTX, jumped 19% the last 24 hrs to $1.79, according to @CoinDesk pic.twitter.com/UIfMXuZzXq

— The_Journalbiz (@the_journalbiz) November 15, 2022
Coindesk chart on crypto plunge 
After tumbling sharply last week following the implosion of cryptocurrency exchange FTX, bitcoin's price has stabilized in recent days, even as fears of contagion have loomed over the market. Still, few investors and analysts expect cryptocurrencies—for now, at least—to make a sharp comeback from here in the near future.
Ether's price declined nearly 6%.
"Bitcoin is showing resilience here but it is hard to imagine investors are ready to test the waters until we learn more of the full contagion risk associated with FTX," Edward Moya, senior market analyst at Oanda said Tuesday. "If more exchanges or crypto companies pause withdrawals or limit activity, that will likely bring back the pressure on cryptos."
FTX, its entites and the named defendants "made numerous misrepresentations and omissions," the lawsuit said, "misleading customers and prospective customers with the false impression that any cryptocurrency assets held on the deceptive FTX platform were safe and were not being invested in unregistered securities."
The lawsuit alleges that American consumers collectively sustained over $11 billion in damages.
In addition to Mr. Bankman-Fried, celebrities including football player Tom Brady, supermodel Gisele Bündchen, comedian Larry David, businessman and TV personality Kevin O'Leary and basketball stars Stephen Curry and Shaquille O'Neal were named in the complaint.
@Thejournalbiz
Soure; Factset/DowJones
Image:BTC