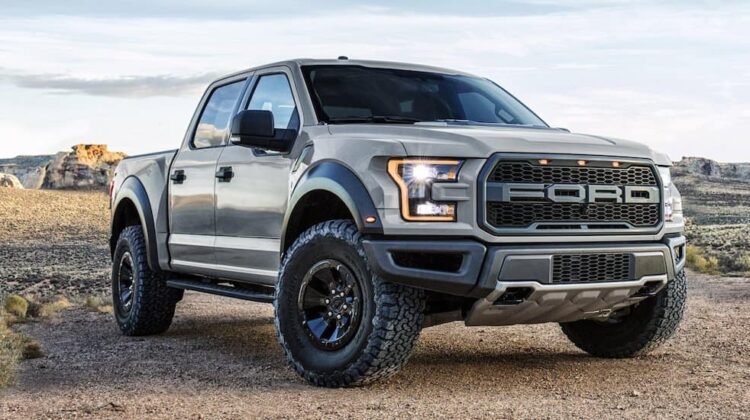 Ford announced one-week suspension of F-150 production!
Ford Motor Co. said it plans to stop production of the F-150 pickup truck at a Missouri assembly plant for at least a week, because of the global semiconductor-chip shortage, which continues to disrupt the automotive industry.
The one-week suspension follows similar cuts earlier this month as auto makers deal with lingering chip shortage
The move comes after the auto maker earlier this month stalled and trimmed production at several plants, including the one near Kansas City.
Production of the F-150 at the Missouri plant is expected to resume mid-march.
Ford's F-150 pickup is also built at the auto maker's Dearborn, plant, and production there won't be suspended next week, a company spokesman said.
*Kentucky Chamber tweet on Ford deal
NEW: @Ford Motor Company, SK Innovation announce largest economic development project in Kentucky history, creating 5,000 jobs. Get the details on The Bottom Line: https://t.co/Qh2EkAQ0cd

— Kentucky Chamber (@KyChamber) September 28, 2021
As chip shortages are lingering, Ford recently announced gigantic plans, such as;
Ford and SK Innovation joint plan to invest $11.4 billion, and create over 11,000 new jobs, ( 6,000 in Stanton, Tennessee, and circa 5,000 in Glendale, Kentucky)
Production of the new electric vehicles and advanced lithium-ion batteries will begin in 2025
Moreover,
A new BlueOval SK Battery Park is to be built in central Kentucky consisting of twin battery plants that will power a new lineup of Ford and Lincoln EVs
*Ford shares rose 4% Friday to $17.83.
source:WSJ/Ford
photo:Ford.inc