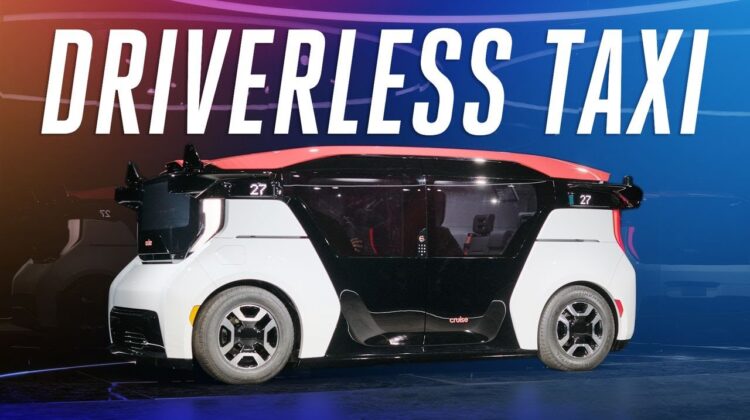 GM buys SoftBank's stake in its unit Cruise!
General Motors  is buying out SoftBank's stake in its Cruise division for $2.1 billion,
years after the Japanese investment firm joined the car maker in betting on driverless-car technology.
GM also said Friday it will make an additional $1.35 billion investment in GM Cruise matching a previous commitment from SoftBank.
GM's ownership in Cruise will be about 80% and SoftBank will no longer have an ownership interest in or have any rights with respect to Cruise after the transaction.
GM Chief Executive Mary Barra recently said the Detroit auto maker wants to continue honing the technology and its plans for a future robot-taxi business before making decisions on Cruise's future.
She added, though, that separating Cruise could be on the table at some point in the future. WSJ reports
*Reuter's tweet on GM deal on Crusie
GM buys SoftBank Vision Fund's stake in Cruise for $2.1 bln https://t.co/ycwil2CnRf pic.twitter.com/5RM3DRUTXI

— Reuters (@Reuters) March 18, 2022
Like many driverless-car developers,
Cruise has pushed back its commercialization plans in recent years as it refines its autonomous-driving capabilities.
The company has said Cruise could reap $50 billion in revenue by the end of the decade.
In October, Cruise said it plans to roll out thousands of robot taxis across U.S. cities in coming years.
*Cruise tweet on it's robo-taxi
Hey San Francisco, ready to ride? Be one of the first to experience the magic of a driverless ride. Sign up today at https://t.co/nXPJ9a6g7o pic.twitter.com/XCJETJ0cWb

— cruise (@Cruise) February 1, 2022
SoftBank had a 19.6% stake in Cruise after investing $2.25 billion in July 2018.
Cruise was then a newly formed entity primarily made up of Cruise Automation, the driverless developer that GM acquired in 2016.
"Cruise will continue to operate as it does today—an independent company working alongside GM in a flexible, collaborative partnership," Cruise Chief Executive Kyle Vogt said in a statement.
Source WSJ/reuters/thejornalbiz
Photo:General Motors