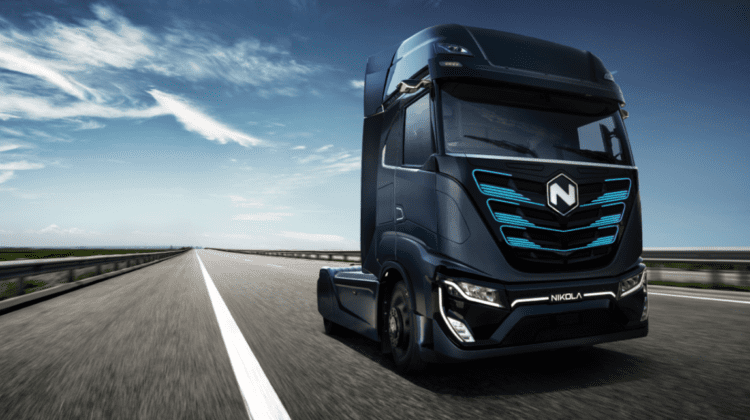 Nikola the EV startup, set to buy 'Romeo Power'
Electric-truck startup Nikola Corp. said it has agreed to buy battery-technology company Romeo Power Inc.
in an all-stock deal that values Romeo at roughly $144 million.
Deal comes as makers of electric-vehicle batteries struggle to keep up with demand
An electric truck of Nikola, which is battery maker Romeo's largest customer.
*Tweet on a the announced deal
Nikola agrees to acquire battery module and pack
engineering company to bring technology and capabilities in-house. Read today's full news release here: https://t.co/k4DBiXtjgC

— Nikola Motor Company (@nikolamotor) August 1, 2022
Nikola said the deal will give it control over the battery pack engineering and production processes, a critical bottleneck for electric-car makers. Romeo, which supplies batteries for Nikola's vehicles.
Romeo is one of more than two dozen companies that went public through mergers with special-purpose acquisition companies to issue so-called going-concern warnings.
Nikola said it has agreed to provide Romeo with $35 million in interim funding to facilitate continued operations until the deal closes.
The deal, expected to close by the end of October, will give Romeo shareholders 0.1186 of a share of Nikola stock for each Romeo share they own.
Nikola is currently Romeo's largest customer, the companies said, and the deal will drive operational improvement and cost reduction in Nikola's battery pack production.
*Nikola official introduction of their new EV Truck
"With control over the essential battery pack technologies and manufacturing process, we believe we will be able to accelerate the development of our electrification platform and better serve our customers," Nikola Chief Executive Mark Russell said.
The deal represents the latest effort by Nikola to secure its battery supply. Earlier this year, the company agreed to a multiyear pact with battery maker Proterra Inc.
As demand for electric cars has surged in recent years, battery production has struggled to keep pace.
Over the past two years, companies from General Motors Co. to South Korean battery maker SK Innovation Co. have announced more than $30 billion of investments in U.S.battery-cell makingand related efforts, according to the Center for Automotive Research.
*Last month, Tesla Inc. Chief Executive Elon Musk described lithium-ion batteries as the "new oil."
@thejournalbiz
source:Nikola/WSJ
Image:Nikola.inc