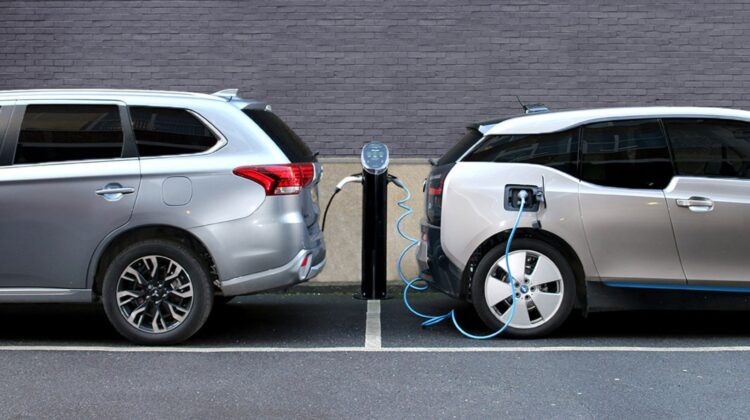 Tesla and Rivian, raise EV Prices as demand grows!
Tesla is among the auto makers that are boosting prices for electric vehicles!
High gasoline prices are prodding more people to consider an electric vehicle.
Auto makers have been raising prices on electric cars, partly to offset the soaring cost of materials used in their large batteries.
Car executives also are capitalizing on strong consumer interest in EVs, as a new wave of plug-in vehicles hits the market.
*Bloomberg on EV global adoption projection  
In the past few months,
Tesla Inc, Ford Motor Co., General Motors, Rivian Automotive Inc. and Lucid Group Inc. have increased prices up to 20% on certain electric models.
Last week,
GM tacked on $6,250 to the price of GMC Hummer electric pickup-truck models, which now range from around $85,000 to $105,000, citing an increase in commodity and logistics costs.
Tesla this year has increased prices three times for a performance version of its top-selling Model Y SUV, adding a total of about 10% to the sticker price, which is now $69,900, according to Bernstein Research.
Overall,
the average price paid for an electric vehicle in May was up 22% from a year earlier, at about $54,000, according to J.D. Power.
*Tesla presents the much anticipated EV Cybertruck
Cybertruck to the rescue 🍦 pic.twitter.com/zk1qW9pTHg

— Tesla (@Tesla) June 20, 2022
The companies say they are trying to offset a recent price rise in raw materials that go into the batteries to power electric cars.
Prices for lithium, nickel and cobalt have roughly doubled since before the Covid-19 pandemic began, according to consulting firm AlixPartners LLP.
Ford finance chief John Lawler said last week that rising EV commodity expenses have wiped out the profit margin on Ford's Mach-E SUV. Ford has raised prices in an effort to offset the cost inflation, he said.
Major auto makers are rushing to roll out a range of electric vehicles, motivated by tightening air-pollution regulations, shareholder concerns about climate change and Wall Street's enthusiasm for the growth potential of EVs.
The amount of money the auto industry has earmarked toward EV development has doubled over the past two years, AlixPartners estimates. Companies are expected to spend $526 billion combined on the transition to EVs over the five-year period ending in 2026
@thejournalbiz
source: WSJ/Teslarati
Image: Ev.inc