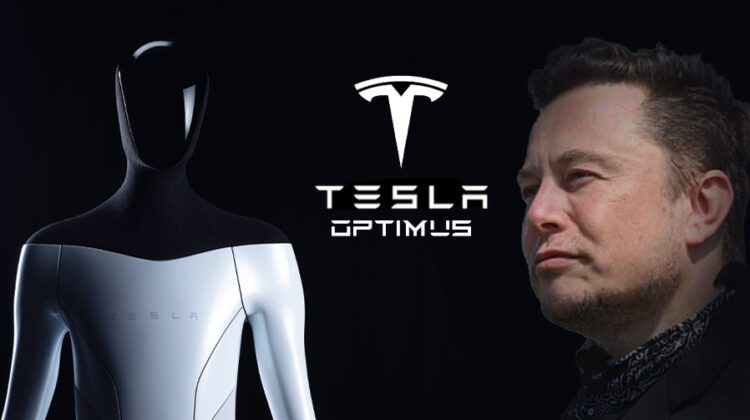 Tesla; to introduce Optimus humanoid bot by September!
Elon Musk months ago, announced that Tesla is going to be shifting its product development to make Tesla Bot, a humanoid robot also known as Optimus, making it a top priority in 2022!
When Tesla Bot was announced by Elon Musk,
the Robot was a futuristic project as something Tesla could do by leveraging existing work and parts from the development of self-driving technology.
*Tweet on 'Optimus Bot' by Musk
Tesla AI Day pushed to Sept 30, as we may have an Optimus prototype working by then

— Elon Musk (@elonmusk) June 3, 2022
According to Musk,
Tesla was aiming to have a prototype of the humanoid robot ready by the end of 2022, and today that announcement echos with current situation with remote work and back to work debate
Tesla could play a big role in labor shortage, making Artificial General Intelligence (AGI) a reality through the humanoid robot project.
Recently Tesla's AI director, Andrej Karpathy, said that he "believes 'Tesla Bot' is on track to become the most powerful AI development platform.
With Cybertruck expected to be Tesla's next product launch, 'Optimus' seems it will be the product development priority during 2022, and as announced by Elon en route to be fully functional by September this year.
Optimus bot scheme by Tesla
Mr. Musk back in January reiterated that,
he believes Tesla's upcoming robot can help solve labor shortage: I strongly believe that, Elon said in a interview.
"Tesla Optimus" has the potential to be more significant than the vehicle business over time. If you think about the economy, the foundation of the economy is labor. Capital equipment is distilled labor. So, what happens if you don't actually have a labor shortage adds Musk
@thejournalbiz
source:Teslarati/Bloomberg
Image:Tesla Optimus