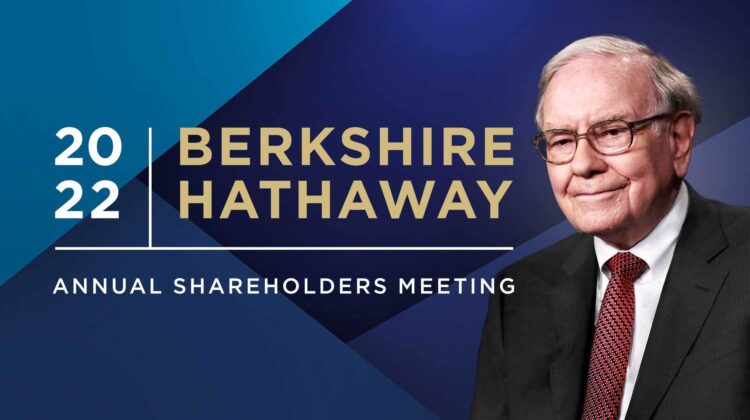 Buffett continues the stock buying spree, as inflation looms!
The billionaire investor went on his biggest stock buying spree for at least a decade,
undeterred by the geopolitical turmoil and fears of runaway inflation. He dug deeper into the U.S. stock market and expanded the conglomerate's stakes in Chevron Corp. and Activision Blizzard.
Berkshire's annual shareholder meeting in Omaha, led Buffett facing questions about why he didn't take advantage of the downturn when the pandemic took hold. Bloomberg reports
As war and inflation fuel market volatility prompting the S&P 500 Index's worst quarter in two years, he's ramped up amid the uncertainty, making $41 billion in net stock purchases in the first quarter. That's the most in data going back to 2008.
*Berkshire Hathaway Portfolio allocation Chart
"As long as Buffett and his team are paying reasonable prices for quality companies, these investments should do well in any environment—inflationary or otherwise," said Darren Pollock, senior investor
Buffett said he couldn't predict the trajectory of inflation over the coming months or years, though he said he's seen price increases across his businesses.
Berkshire's stake in Chevron, totaled $4.5 billion at the end of 2021, hit $25.9 billion at the end of March, according to its first-quarter regulatory filing. The firm's Activision stake
*accounted for just 1.87% last year, jumped to 9.5% as Berkshire wagered its deal with Microsoft Corp.
The billionaire carefully navigated some of the biggest topics, as scarce explicit comments were made on Russia's invasion of Ukraine, and inflation, though Buffett did address a question about the risk of nuclear weapons.
On Inflation;
Buffett again addressed the impact of inflation, after warning shareholders last year that the economy was red hot. Inflation hurts bondholders, as well as people who stash cash under couches.
"It swindles almost everybody," Buffett said
On Bitcoin;
Buffett and Munger continued their distrust towards Bitcoin, with Munger calling it a "rat poison'
" The pair aired their deep criticism again, with Buffett noting that he'd rather own lots of farmland or apartments—what he calls productive assets—than Bitcoin.
"What would I do with it?" Buffett said. "It isn't going to do anything."
@thejournalbiz
source:Bloomber/Cnbc
image: Berkshire Hathaway inc