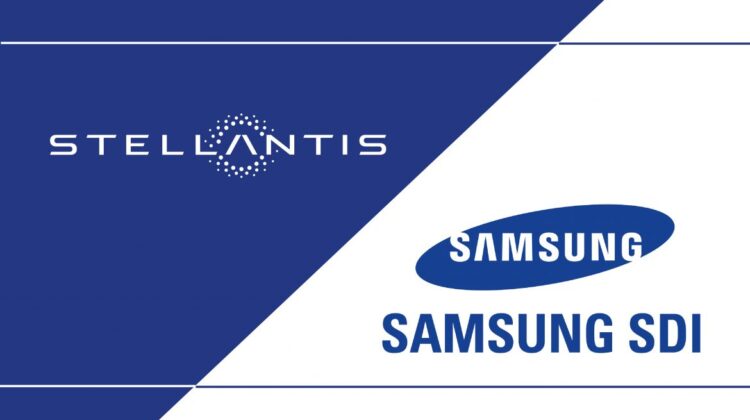 Samsung & Stellantis, joint venture for EV Battery Plant in U.S!
Companies plan to invest $2.5 billion in the facility that they expect to create 1,400 jobs
Samasung and EV Auto maker Stellantis said that they are looking into joint project , a new battery plant in Indiana
The $2.5 billion plant is expected to start later this year and be fully functional by 2025
The companies estimate that the project will create up to 1,400 jobs and supply battery modules for an unspecified range of EVs made at Stellantis's assembly plants.
*Reuters tweet on joint venture of Samsung/Stellantis
Stellantis, Samsung SDI to build new JV battery plant in Indiana -sources https://t.co/wtZNxztfJH pic.twitter.com/LRXV9pHW7f

— Reuters (@Reuters) May 24, 2022
The move represents the latest in a flurry of investment in new production facilities for electric-vehicle batteries across North America.
Hyundai Motor Group said last week that it would build a new $5.5 billion manufacturing complex in Georgia for EVs and batteries.
Ford Motor Co. said it would build a battery-making production facility in Tennessee with South Korea-based SK Innovation.
General Motors Co. also said in January that it would build a new battery-cell plant in Mich.
Stellantis Chief Executive Carlos Tavares,
emphasized the need to increase battery production, recently warning that the auto industry faces an imminent shortage.
"by 2025 we will have, a short supply of batteries," Mr. Tavares said at a conference earlier.
Like other auto makers, Stellantis has allocated billions of dollars to boost production of battery-powered vehicles, as it races to catch up with Tesla Inc., the market leader in selling EVs.
*Stellantis has set a goal of EVs representing half of its U.S. sales annually by 2030
@thejorunalbiz
Source: Reuters/Stellantis
Image: Stellantis Inc