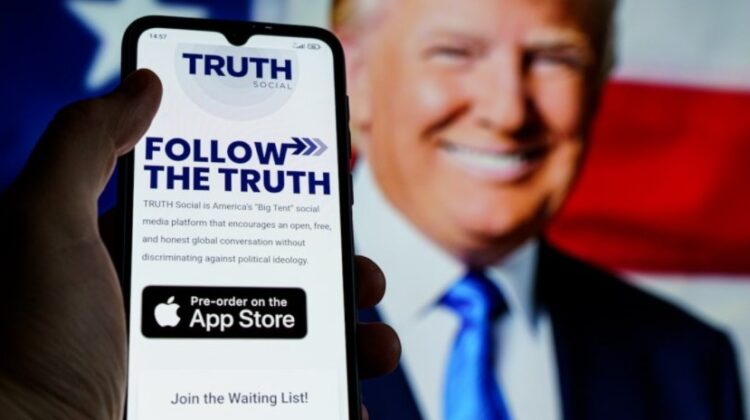 Trump's 'Truth' app launches on Apple store!
The app was available to download shortly before midnight and was automatically downloaded to Apple devices belonging to users who had pre-ordered it, marking the former president's return to social media after he was banned from several platforms last year.
Trump's Truth Social launches on Apple App store
The app offers an alternative to social media giants like Twitter and Facebook
Donald Trump's new social media venture, Truth Social, launched late last night on Apple's App Store
Trump's social platform should be 'fully operational' by late March according to Trump Media & Technology CEO Devin Nunes
Some users reported either having trouble registering for an account or were added to a wait-list with a message: 'Due to massive demand, we have placed you on our wait-list, Forbes reports
Truth Social is former President Trump's alternative social media site meant to combat Big Tech companies like Facebook and Twitter, which he claimed through his presidency and now silences and censors conservative and right-leaning voices and perspectives.
Trump was banned from Twitter shortly after the January 6, 2021 Capitol riot as he continued to push claims of election fraud in the 2020 presidential race.
Trump's team is branding 'Truth' as a First Amendment platform that will not censor voices just because they disagree.
Before being banned by Twitter, Trump had some 90 million followers there and used the platform constantly, both for presidential statements and to attack rivals
source: Forbes/Cnet
photo:Truth inc