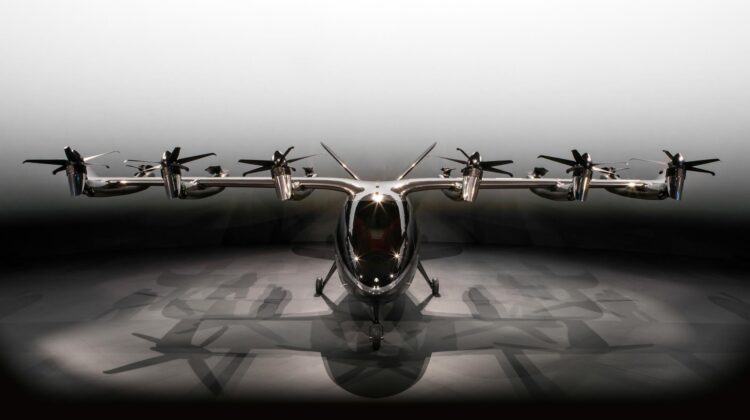 United Airlines bets big on Flying Taxis!
United Airlines Holdings Inc. has paid a $10 million deposit for 100 electric flying taxis, a sign that the airline is growing more confident in the emerging technology.
United just made a $10 million in pre-delivery payments for 100 of the aircraft being developed by Archer Aviation
United paid Archer Aviation a $10 million deposit for 100 electric flying taxis.
*Tweet on Archer & United agreement
.@united has provided Archer with a $10M pre-delivery cash deposit for 100 our production eVTOL aircraft. This move represents United's latest vote of confidence in Archer, continuing a trend of strong support throughout the development of our aircraft. https://t.co/VCFZ2chn0A

— Archer (@ArcherAviation) August 10, 2022
United and a regional airline it partners with last year invested in Archer Aviation Inc. ACHR  and struck a preliminary agreement to buy up to 200 of the flying taxis that the company is developing. Other airlines and leasing companies have announced their own investments in flying-taxi startups and preliminary orders.
The aircraft being developed by Archer and its rivals take off and land vertically like helicopters.
Airlines hope that they will be able to zip customers around cities, whisking them over congested highways to and from hub airports while reducing carbon emissions for such journeys.
Archer official eVTOL presentation
Electric-flying-taxi companies have been developing and testing vehicles, but need to secure approval from regulators before they or customers that purchase the aircraft launch commercial service.
In the U.S.,
the Federal Aviation Administration has been examining aircraft, working on pilot requirements and looking into how to integrate planned vehicles into the airspace.
Leaders at the agency have said the FAA is committed to meeting timelines that would allow at least some companies to gain certification for their vehicles as early as 2024. Archer expects to gain certification by the end of that year and start commercial operations afterward, Chief Executive Adam Goldstein said.
Archer, Vertical and a number of other startups pursued stock-market listings over the past two years as investors poured billions of dollars into the sector. Many listed through blank-check companies known as SPACs, but most are trading well below their offer price.
@thejorunalbiz
source:WSJ/Archer
Image:Archer/United.inc