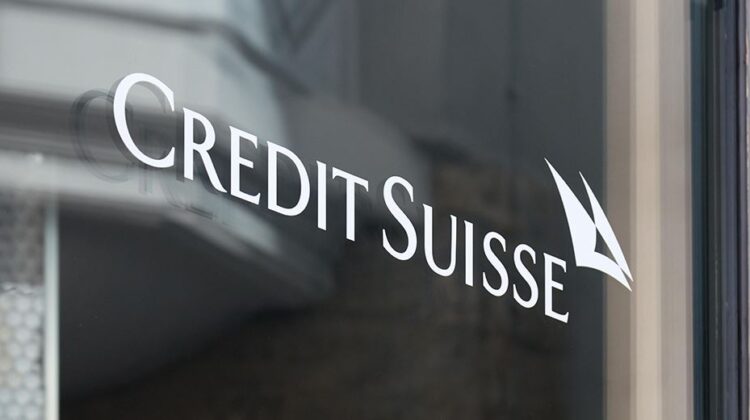 Credit Suisse, probed on non-compliance with sanctions!
Credit Suisse,not fully complied on Russia sanction!!
The assumption prompted the House Oversight Committee to seek documents related to the bank's compliance with sanctions over Russia's invasion of Ukraine.
In a letter to Credit Suisse CEO Thomas Gottstein,
Rep. Carolyn B. Maloney ( chairwoman of the Committee on Oversight and Reform) asked the bank to hand over information on its financing of yachts and aircraft owned by potentially sanctioned individuals.
*Rep.Carolyn B.Maloney tweet on Credit Suisse
There are significant concerns about Credit Suisse's compliance with the sanctions imposed by the US and our allies and partners on the architects and enablers of Russia's brutal and unprovoked invasion of Ukraine.@OversightDems are demanding answers.https://t.co/92a76asXCN

— Carolyn B. Maloney (@RepMaloney) March 28, 2022
Following reports that,
Credit Suisse instructed investors in a recent debt deal to destroy or/and erase information related to its dealings with rich clients.
The debt deal, first reported by the Financial Times, reduced some of the bank's exposure to $2 billion loans it made to wealthy clients to finance yachts and jets.
The WSJ reported that a presentation for the deal said there were four loan defaults in the 2017-2018 period because of U.S. sanctions against Russian oligarchs. It later reported investors had been asked to destroy deal documents.
"This report raises significant concerns about Credit Suisse's compliance with the severe sanctions imposed by United States and its allies and partners on Russia's unprovoked invasion of Ukraine.
A Credit Suisse spokesman declined to comment on the letter and pointed to the bank's earlier comments on the deal and sanctions.
On March 3,
The bank said it had asked investors who hadn't ended up participating in the deal to destroy documents, citing market practice, and that it had nothing to do with recent sanctions.
The lawmakers said they were particularly concerned that the instruction to destroy documents coincided with Switzerland saying it would join other countries in applying sanctions.
Credit Suisse disclosed up to $1.1 billion in exposure to Russia earlier this month and said exposure to sanctioned individuals was minimal.
source: FT/WSJ
Photo:Credit Suisse